Happy New Year, Kong Hei Fat Choy, Lucky resumption!
SUMBAO team resumed to work today. During the long New Year holiday, workers enjoyed family reunion and spent a happy New Year vacation. Today, all the staff came back to office very early to attend the resumption celebration. Workers received lucky money with great joy and gratitude. As the general manager has pointed that in the year of 2017, we are facing great opportunity and chances, and also with challenge and fierce competition. So we have to roll up our sleeves and work with added energy. Every member is inspired and full of confidence. The whole office and factory are refreshing with new image.
SUMBAO wish very our noble client and partner happy new year, good luck, fine health and prosperous business.
Giving lucky money.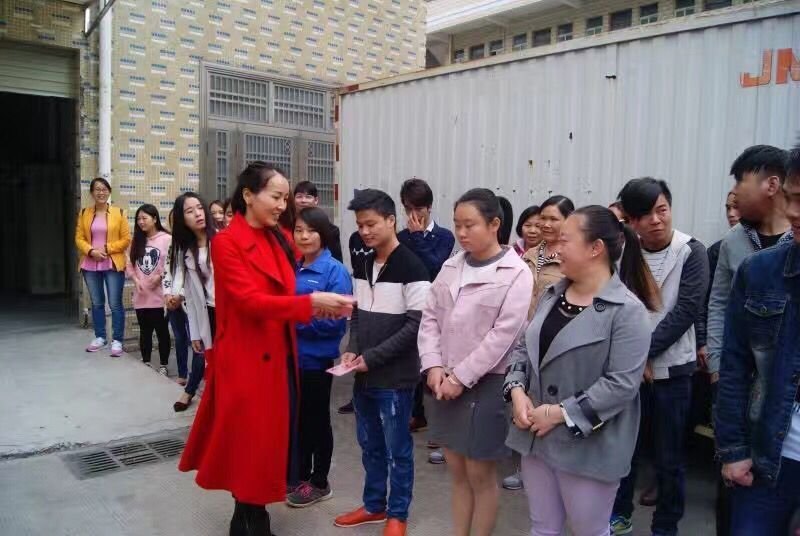 All girls received new year gift
General manager making a speech.