General Manager Tiger and Deputy General Manager Angel introduce to customers on the project schedule.




A group photo for BRUMBERG and SUMBAO


In order to find the partners for LED fixtures research and development, German BRUMBERG company came to manufacturing city of dongguan, Guangdong, China, So came to SUMBAO on February 5, 2015,
The leaders and customers in the conference room for negotiation, General Manager Tiger through PPT to introduce the company's strength and culture, Tiger pointed out that SUMBAO is a professional company which focused on furniture and clothing shop lighting solution design and lighting fixture manufacture, showed that SUMBAO case, technology development and management system etc. It's gives information that proves "Sumbao lighting helps your business better".
After the negotiation, the German customers visited the factory, production capacity of our office, workshop, LED products and facilities to inspect. Customers also are profuse in praise of our present situation, the production of LED products with the production capacity, product quality and technical level.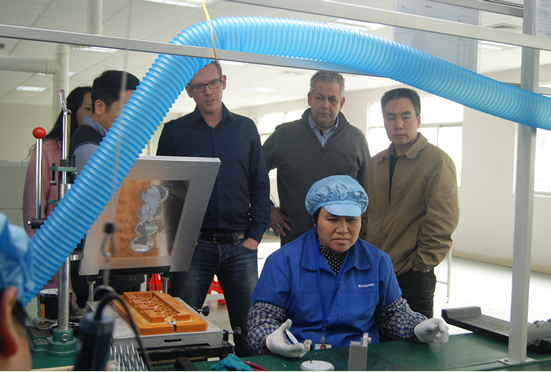 The project manager of BRUMBERG Company is recognized SUMBAO lighting project and reached a cooperation intention. He said, it was pleased to visit SUMBAO, and thanks to SUMBAO reception warmly and thoughtful. BRUMBERG has a deep impression on SUMBAO strict quality control, good working environment and orderly production process.