High-level configuration, make to excellent quality.
Product details
Lens
The high light twin lens and high luminous efficacy make the light soft and uniform.
CREE-LED
It's a global brand with high efficiency, high CRI and long service life.
Driver
It's made of the intelligent IC, the constant current control and several protections.
Radiator
The radiator is used of ultrathin thin fin design, it is made of pure industrial Al, good heat radiating performance.
Anti dazzle
The most advanced light technology,make the anti dazzle achieve the best.
Installation
The integral spring clamp and the latest upgrade structure, it's convenient to install and adjust.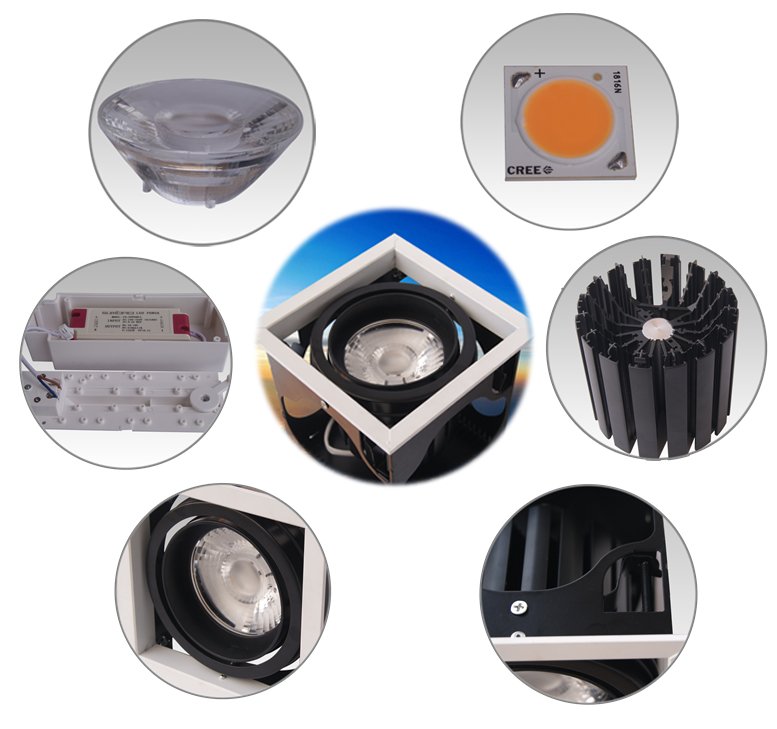 Fashion boutique * leading the trend